Learn How to Recover from Mold Exposure
with a One-on-One Consultation with Dr. Douglas Husbands
If you have been looking for how to recover from illness due to mold exposure and to deal with a variety of seemingly unrelated symptoms, READ THIS…
… it will save you time, AND…
… It could save your life. (I'm dead serious.)
When you see mainstream doctors, what is the typical experience? Because your symptoms don't match any of the typical health conditions they have encountered, they'll order a lot of tests, many or all of which will not show the root causes. You may find someone who is thinking "outside of the box" and will order the right tests for mold,  but who is not really experienced in interpreting the tests, including identifying the nuances, and may not have enough experience with the treatment.
Some of you may have been referred to specialists, or in some cases, to a psychiatrist, unfortunately — because they suspect it's all in your head. Don't get me wrong, I have nothing against psychiatrists. It's just that for this type of illness, for the most part psychiatrists have little experience with mold-related illness. If you happen to be referred to a psychiatrist with mold illness experience, go for it. They are very rare.
If you have already consulted a doctor that treats mold illness, it's very likely that you were given a one-size-fits-all solution. The problem with this approach is you may feel worse or you may not see improvement. If the treatment is not tailored to your specific medical status and other contributing disorders, you may not benefit at all.
You could also be like some of my patients who had seen functional medicine doctors or integrative doctors who were confident that they could help you, however they were not experienced with the complexities of mold-associated illnesses. They ran a bunch of tests, many of which weren't very useful.
Or perhaps you figured out a way to run some tests, but don't really have someone experienced in interpreting them. I have seen people post their lab test results asking a mold support group to tell them what the tests indicate. The problem with that is people are going to share only based on their own experiences and/or from what they've read.
Your specific case will be unique based on your biochemical individuality, medical history and pre-existing health status. They won't have the professional insights of a practitioner who's seen hundreds or thousands of patients.  I understand the reasoning for self-help methods, however, more often than not, people end up with prolonged suffering of the consequences of this illness.
A lot of time has passed, you've already spent a lot of money and you've yet to make progress. Can you relate?
Have you walked out of a doctor's office hoping the recommended prescription, supplement and/or detox
program
will finally get you better? … just hoping, because you don't really know if it is going to address the underlying causes of the health issues that have piled up since having been exposed to mold?
Have you spent months or a few years avoiding mold and detoxing, but are still suffering?
Perhaps, you figured out on your own that your health problems are due to mold exposure and you are not finding the doctor to help you, or there isn't one near you.
A $497 Value for only $197
Here are the common recommendations on what type of doctor to see:
Shoemaker Certified Mold Doctor


The Shoemaker Protocol uses Cholestyramine as a binder. I've seen that helpful for some, but it can be constipating. Constipation is something you cannot have when trying to rid your body of mold, mycotoxins and other toxins. Those that are very sensitive may not tolerate this well. 

Functional Medicine Doctor

,

Naturopath

(ND) or an

Integrative Medicine Doctor


If you see any of the doctors these type of doctors, and if they don't have enough experience with mold-related illness, they will very likely:
Order a lot of tests. While it can be good to test a lot, some of the tests are not essential, thus, resulting in unnecessary expense, which could mean thousands of dollars spent. This is a big financial burden if your health coverage does not cover some or all of the tests.

Prescribe drugs or recommend nutritional supplements that you may not tolerate. A large number of holistic or natural medicine doctors are not aware of food or supplement ingredients that mold affected patients cannot tolerate. Some of these ingredients may seem insignificant or harmless to the inexperienced doctor or practitioner, but they can have a serious debilitating impact on you if you have mold related illness! &

Misdiagnose some of your health conditions. People with mold illness manifest symptoms that are similar to symptoms of other health conditions. 

They can't give you an idea of what it would take to recover and how long it will take. If you have consulted them, and asked how long it will take, and they answered "I don't know", that's an honest answer. If they say 9 months or less, they are very likely mistaken. In the years that I've been helping people with this condition, very few actually recover in 9 months or less.
In case you didn't know, here's one big thing that's worth mentioning here. Some of the patients I have seen that have mold in their home insist that "moving is not an option" for them. The reality is, in many cases, they can't afford to stay! As all experts in mold-illness agree, the first step toward successful recovery from mold-induced illness is removing yourself from the source of exposure! The continued inability to function, and inability (or decreased ability) to work could be costing you tens of thousands of dollars per year, as well as poor quality of life. This is time and money you will never get back! 
So while you say to yourself, "I can't move", or "I can't afford this doctor"… or this or that treatment, can you really afford to continue to lose time and money because you are functionally disabled?
If your fire alarm went off in your house, would you want the fire fighters to simply pull the batteries out of the fire alarm so you're not irritated by the sound? 
Of course not. That would be crazy, right? 
Yet we constantly treat symptoms (fire alarms) without addressing the underlying causes of the problem (the fire). 
In general, the longer someone is exposed to mold and has not been dealing with it appropriately — avoiding mold, effectively detoxing, treating co-factors, etc. — the longer it takes to heal.
Just treating symptoms puts you at a much greater risk! 
I know this is very FRUSTRATING!
That's why I am offering a one-on-one consultation so you can get…
YOUR CUSTOMIZED ROADMAP
TO HEALTH FROM MOLD EXPOSURE
So you can learn… 
1. How to transform your health, energy, brain and body function through Personalized Health Recovery Consultation with me, a Functional Medicine Practitioner, certified by the Institute for Functional Medicine, who has years of experience in identifying and treating mold- and mycotoxin-associated illness  
2. What are co-factors that contribute to and complicate your treatment and recovery from  mold-related illness
3. What are the essential tests that most accurately reveal mold and mycotoxin levels in your system
IF YOU HAVE BEEN SEARCHING FOR HOW TO GET BETTER…
Find out…
… what is the FIRST NECESSARY STEP towards recovery from mold related illness
… how to prepare your body to prevent hindrances to mold detox AND… 
… how you could save your life. (This is not an exaggeration! I've had a patient who had gone through a treatment with another doctor which turned out to be too harsh for her body and she had detoxed too fast. Unfortunately, by the time her family found me, it was too late. She passed before starting to work with me.)
A $497 Value for only $197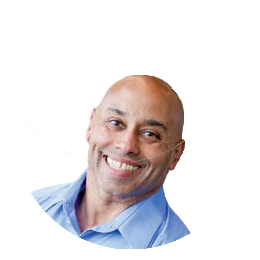 Hello! I'm glad you're on this page.
I've been helping people with complex health issues diagnose and address the root causes of their symptoms for over 29 years. I'm a Doctor of Chiropractic, a Functional Medicine Practitioner (certified by the Institute of Functional Medicine), and Certified Clinical Nutritionist.
I'm looking forward to meeting you.
Frequently Asked Questions
About Dr. Husbands's Roadmap to Health from CIRS/Mold Exposure
1. Will my health insurance cover this? Maybe. This depends on the type of your insurance and your particular plan. HMO plans, Medicare and Medical typically do not cover this. We don't bill insurance but if you have out-of-network coverage, you can submit a statement to your insurance for reimbursement. We can provide you with a statement upon request. 
2. Can I use my flexible spending account (aka health savings account) for this? Very likely.  
3. If I want to get some lab testing after the consultation, how much would it cost? It varies from person to person. There are typical lab tests that I order for those showing signs and symptoms of mold-related illness, and there are additional lab tests I order based on an individual's medical history. Individual lab tests can cost as little as $100.00 and can be as much as a few hundred to a few thousand dollars.
4. Do I need to travel to see you at your office? No, it is not required. If you live in the San Francisco Bay Area and you would like to do this consultation as an office visit, you can request it. Otherwise, this is a telehealth consultation — video or phone call. Video consultation is recommended.  
5. I'm not sure about working with you remotely. Can I just get this consultation and decide if I want to continue working with you later? Yes. This consultation is only a roadmap consultation to help get you started in the right direction towards identifying and resolving your mold/mycotoxin-associated illness. You may choose to work with other practitioners for whatever reason.
6. Can my spouse, parent, son or daughter or significant other join the consultation? Yes! I highly recommend they do.
7. What if I live outside the United States? This roadmap consultation is only for those in the United States. 
A $497 Value for only $197